Providing safe and vocal driving experience.
The embedded voice solution enhance the safety of drivers by allowing him to voice-control his bike peripherals (GPS, music...)
Comfort of modern vehicles in a single elegant and powerful helmet.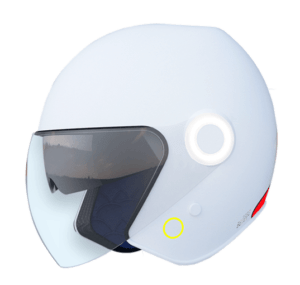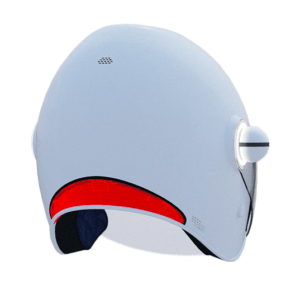 KSH, a player in IoT innovations
The voice assistant when riding a motorcycle makes sense because of its practicality. This project, on behalf of Kosmos Smart Helmets, aims to improve the experience and use of the solution designed for motorcyclists. Voice makes it possible to optimize the simultaneous use of the motorcycle and driver assistance technology.
Similarly, the solution developed by KSH (Kosmos Smart Helmets) includes signalling and guidance functions. We have therefore developed a complementary assistance system when a fall is detected to improve the management of injured potential victims. By integrating this natural and hand-free  tool we hope to reduce the risks inherent to the motorcycle.
A solution proudly powered by Vivoka
The aim of this solution is to vocalise a maximum number of features used by bike drivers, for instance turning lights, GPS, music player or text messages and phone calls. The helmet embeds every required tool to offer a great driving experience. Adding voice control to this already powerful device is just the logical extension of its ergonomy.
The voice commands thus realized and integrated are developed by Vivoka's custom technology. Today, with the Voice Development Kit, the same project can be easily realised by configuring an ASR (Automatic Speech Recognition) engine and its specialized grammar. Without mentionning the voice engine's minimal use of the CPU.
Want this use case for your products?
Your project has never been that close to its solution!
Browsing through our projects and technologies might have give you some insights about the possibilities you have by working with us. We can further help you to achieve your goals.