Voice AI to humanize robotics applications
Zorabots chose the VDK to add advanced voice capabilities in its ZBOS software platform. The entire robot family is now voice-activated.


Natural human-machine interactions through voice AI

Consumer and Professional Robots

Wake Word, Automatic Speech Recognition, Text-to-Speech
Zorabots is the company that created that ZBOS platform, a unique software to give life to any smart device. It is an ecosystem of local and cloud applications that work seamlessly together to offer innovative user experience through robotics. In order to enhance the human-machine relationship, Zorabots chose the Voice Development Kit to add powerful natural language recognition and life-life speech to humanize its robot family.
Enhancing the human-machine relationship with cognitive technologies
Humanoid robots are naturally mimicking what us humans are experiencing and how we are interacting with our world. But the complexity of human behaviour is really hard to grasp and to turn into solutions. To approach what a human to human interaction could be, it is important to take a look at cognitive technologies like voice.

Tailored speech recognition
A seamless human-machine interaction is all about the accuracy and the reduction of user frustration. Imagine speaking to someone else that cannot understand you, the same applies to humanoid robots. Accuracy and flexibility are key componants.

Natural, human-like voices
Interactive Voice Response (IVR) in call center are famous for their robotic voices that will guide users in a customer funnel. With robots, the feeling of voice must be as close as possible to what human can produce through complex prosody.
Solution & Specifications

About the voice AI system itself
This project is including multiple voice technologies to perform what we call end-to-end voice AI. First of all, a wake word has been developed to naturally wake the robot interaction workflow with branded sentences like "Hey Robin".
Then comes the recognition part with the ASR engine. Our technology is based on a dynamic grammar to understand specific vocabulary as well as multiple word-alternatives by narrowing the possibilities. This ASR design is not as flexible as FreeSpeech but allows for incredible accuracy with any language and vocabulary complexity.
To end the whole workflow, natural text-to-speech voices have been designed with SSML (a TTS specific markup language) to answer the users with a voice that is really similar to a human.

Focus on end-users' experience
Most of Zorabots end-users are students that are working in the field of STEM learning. They develop capabilities within the robots and this new human-machine interface is both a way to develop new features that a way to simply interact with their creation.

Seamlessly embedded inside the company's existing app
Most of the Zorabots voice-activated robot family is running on microprocessor units from different semiconductor brands. They are all showcasing hardware features that makes our on-device technical stack run smoothly and seamlessly along the other functions.
For developers, by developers
Start developing your voice AI solution with the VDK
Sign up to request a free trial
Share your information to access the VDK's evaluation.
Develop and test your use cases
Design, create and try all of your features.
Export and integrate
Available for Windows, Android or Linux devices.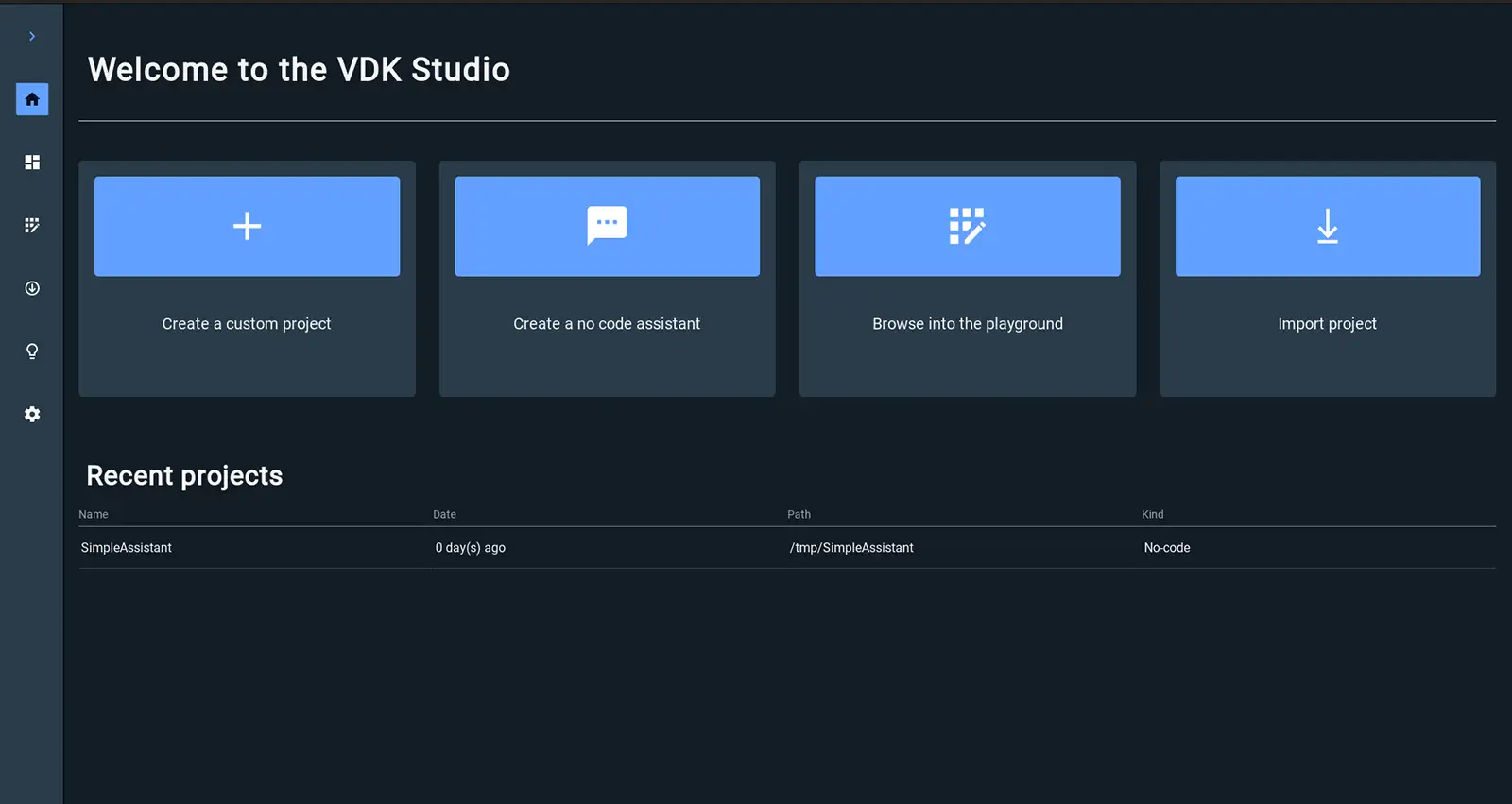 Benefits and Improvements
What value does voice AI bring to robotics?
Natural human-machine relationship
Being able to naturally speak with a humanoid voice-activated robot allows users to adapt their behaviour as if they were speaking with another human. This allows developers to mimick real-life situations in the design of robotics applications.

Enhanced user adoption
The human speech as an interaction method is intuitive for any one, regardless of the experience with technological interfaces. User adoption is greatly improved with the use of cognitive technologies.
Giving life to any device
Voice AI is bringing devices and objects to life by granting them with the ability to interact with humans on the same basis: voice. It's even more important for companies like Zorabots who are actively working to give life to smart products, voice is supporting their ambitions.

Compatible with other technologies
Voice technologies are only one of the many different solutions that can be developed for robotics applications. Indeed, most robots are infused with other cognitive technologies like face recognition, image recognition and other sensors that are living with and along voice AI.
"Our ambition is to offer solutions that bring together the best technologies while remaining as universal as possible. Interoperability between several solutions must be invisible to the user. This is the challenge! Today, ZBOS embeds TTS (Text To Speech) and ASR (Automatic Speech Recognition) solutions. In this sense, we have found with Vivoka a technology that works very well, reliable and up to our needs and challenges."
Tommy DEBLIECK
Chief Executive Officer

Clear pricing models
Voice Development Kit's technologies are working on business models that makes the innovation's cost seamless and measurable for companies.

Technology's simplicity
With a no-code prototyping interface, the VDK Studio is the perfect tool to get a hand on voice technologies and create great solutions without specific skills.

Internet independent
Being on-device, Vivoka's technologies work anytime, anywhere, to provide users with non-stop service availability. This requirement is even more important to make sure that the user experience never fails because of external parameters.

Technical compatibility
Vivoka's low-footprint solutions can run on most frameworks and hardwares, from mobile applications on Android to embedded systems with Linux…
Adopting voice AI in your business starts here
Get in touch with our team to shift your company in the Voice First world.
Powered by the Voice Development Kit
Since its launch in November 2022, ChatGPT has become a hot topic and has taken up more and more space in the media sphere. More domains are integrating Large Language Models (LLM) as part of their...
read more