B<>Com chose the VDK to create a voice transcription engine that supports users in providing their UX feedbacks while in virtual reality.


Voice transcription in VR

Computer-linked virtual reality headsets

Automatic Speech Recognition
B<>com is a private Technology Research Institute that explores, designs and delivers innovations to companies that want to develop their competitiveness through digital. B<>com chose the Voice Development Kit by Vivoka to enhance its *Ngagement* solution and provide voice notes capabilities that remains 100% offline for privacy requirements.
Optimize the audit and design review process through voice transcription
b<>com *Ngagement* helps human factors experts, complex systems designers and innovators to assess their interaction concepts, simulate human-machine collaboration, change on the fly tests scenarios and monitor users' behaviours and cognitive states (such as workload or stress), in early steps of design.
In the case of note typing in Virtual Reality, virtual keyboards can be a solution to be displayed in the user's view for composing its text by interacting with the virtual keys. However, user tests have shown that this type of input is often tedious, slow and generates input errors.

Meeting accuracy standards
The voice transcription feature must meet specific efficiency and accuracy since previous input methods were source of mistakes and errors. Voice must be more direct, faster and leave the user's hands free without sacrificing any performance.

High privacy requirements
Other speech recognition technologies were tested, and some were implemented in the development phase. Although the recognition performance was interesting, the need to connect to a remote (sometime abroad) server, made them problematic for applications requiring a high level of confidentiality like b<>com's.
Solution & Specifications
Embedded FreeSpeech ASR for immersive voice transcription in design reviews and audits

About the Automatic Speech Recognition engine
A specialized Automatic Speech Recognition (ASR) engine with larger language and accoustic models makes it possible to offer accurate FreeSpeech capabilities with additional specific vocabulary support.

The expected end-users of the solution
b<>com *Ngagement* end-users are Human Factors experts, Designers and Operational people in the digital, cultural and creative industries, health, defense, security and industry 4.0.

Embedded inside computers linked to VR devices
The speech engines involved in this project are not on-device, they run directly from the computers (Windows or Linux) used with the VR headsets. Technical requirements are not limitating in this situation.
For developers, by developers
Start developing your voice AI solution with the VDK
Sign up to request a free trial
Share your information to access the VDK's evaluation.
Develop and test your use cases
Design, create and try all of your features.
Export and integrate
Available for Windows, Android or Linux devices.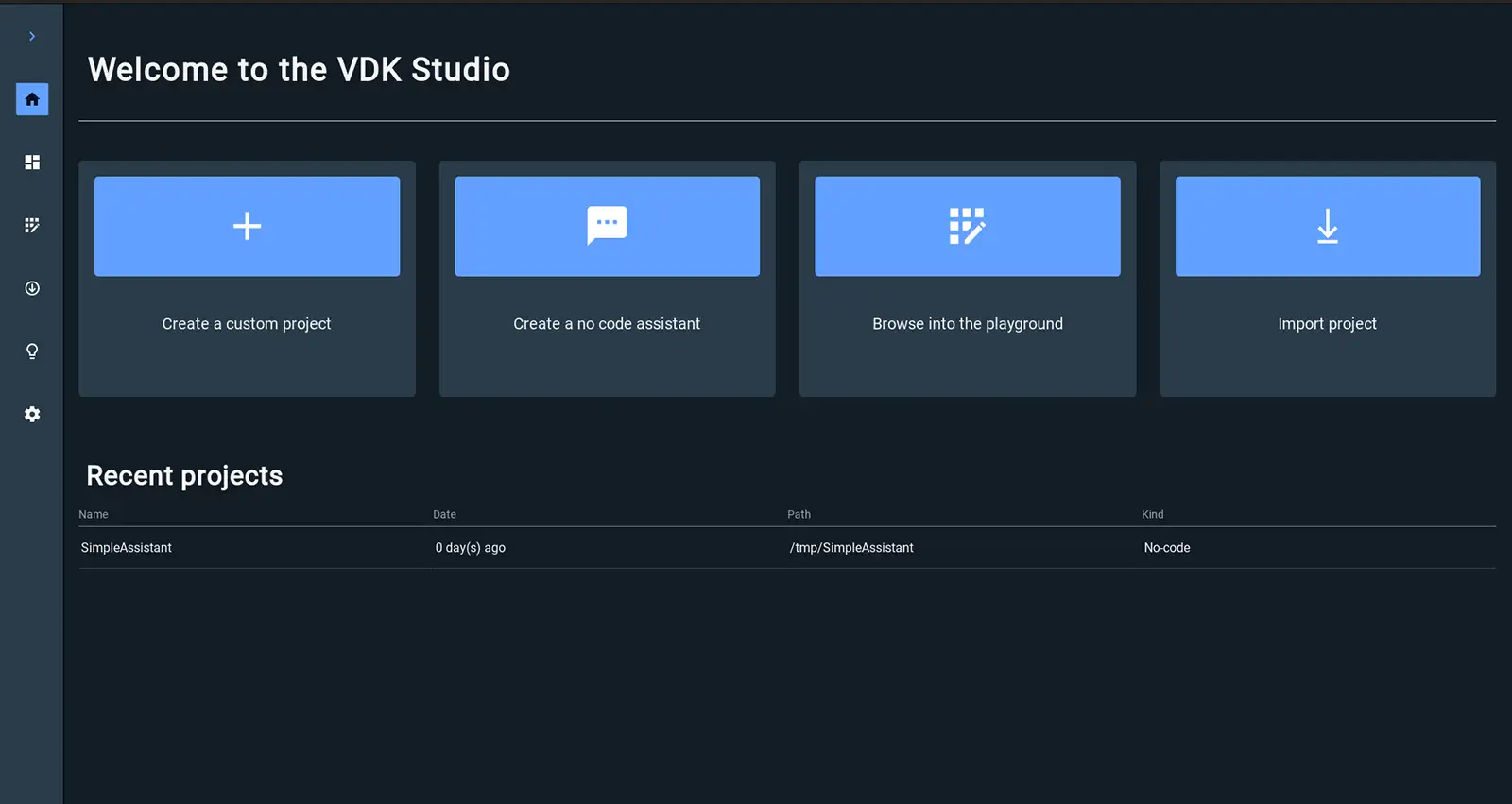 Benefits and Improvements

Time saving feature to increase productivity for design reviews
By using voice notes and transcription, users are way quicker and accurate to document their experience. This UX enhancement makes it possible to provide early validations of new designs with a better quality.

Enhanced ease of operation for users that improves the overall experience
Previous note-taking methods were full of mistakes and inconvenience (digital keyboards, gestures…) that are now avoided with intuitive voice notes that let users focus on the audits or reviews.
Testimonial from our client
"Vivoka's technologies have been integrated into our solutions dedicated to Human Factors in industry, guaranteeing performance and data confidentiality."
Guillaume JÉGOU
Head of the Human Factors Technology Laboratory

Clear pricing models
Voice Development Kit's technologies are working on business models that makes the innovation's cost seamless and measurable for companies.

Technology's simplicity
With a no-code prototyping interface, the VDK Studio is the perfect tool to get a hand on voice technologies and create great solutions without specific skills.

Data privacy
Being on-device, Vivoka's and B<>COM's technologies are private-by-design which is a key requirement of many solutions such as *Ngagement*.

Technical compatibility
Vivoka's low-footprint solutions can run on most frameworks and hardwares, from mobile applications on Android to embedded systems with Linux…
Adopting voice AI in your business starts here
Get in touch with our team to shift your company in the Voice First world.
Powered by the Voice Development Kit
Since its launch in November 2022, ChatGPT has become a hot topic and has taken up more and more space in the media sphere. More domains are integrating Large Language Models (LLM) as part of their...
read more