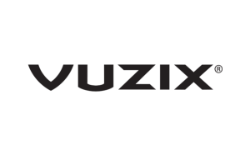 On-device voice commands in
AR Glasses
Vuzix decided to implement the VDK's offline voice technologies to provide its users a 100% hands-free user experience wearing the smart glasses.


Voice Navigation on Smart Glasses

Vuzix M100/1000 Smart Glasses

Wake Word, Automatic Speech Recognition
Vuzix is a leading company in the field of Augmented Reality (AR) glasses. With more than 20 years of experience they are providing many industries with vision-based features for a large range of use cases. In order to enhance the capabilities of their smart glasses, the company decided to develop embedded voice commands (with 30 languages covered) through the Voice Development Kit's ASR.
Providing voice AI language support and reliability for Vuzix M-Series smart glasses
To enhance the vision capabilities of Vuzix M-Series Smart Glasses, voice commands was the natural choice to go with. Being a cognitive technology as well, voice follow the guidelines of the company strategy : innovation, ergonomics and user-value. Although, some requirements needed specific attention for Vuzix and its clients.

Extended language support
Vuzix, as an industry leader in AR glasses, has a worldwide reach. Granting complete language coverage is important, regardless of the areas, NA, EMEA, LATAM or APAC and also with different dialects and accents..

Reliable speech recognition service
The AR Smart Glasses are used by professional in industries like supply chains or healthcare. Sometimes, these areas are affected by specific environments that make it difficult to have perfect connectivity.
Solution & Specifications

About the voice technologies
The Automatic Speech Recognition engine is based on Grammar to produce the voice commands and tailor the recognized words for industry-specific vocabulary. It also uses DCC (Dynamic Content Consumer) to have extended features flexibility while covering 30 languages, dialects and accents to fit with Vuzix's worldwide reach.

Focus on the smart glasses' end-users
Vuzix AR Smart Glasses' users come from very different areas, from supply chains and factories to laboratories and surgery clinics. Involved profiles are very heterogenous in terms of skills which is one of the reason to ease the use of AR features through voice interactions.

Information about the hardware
The AR Smart Glasses run on Android 9.0 OS and embed an 8 core 2,52GhZ Qualcomm XR1 processor to run the Vuzix OS that is equipped with the Voice SDK. With 6GB of LPDDR4 RAM and 64GB of internal flash memory, the voice technology footprint is seamless.
For developers, by developers
Start developing your voice AI solution with the VDK
Sign up to request a free trial
Share your information to access the VDK's evaluation.
Develop and test your use cases
Design, create and try all of your features.
Export and integrate
Available for Windows, Android or Linux devices.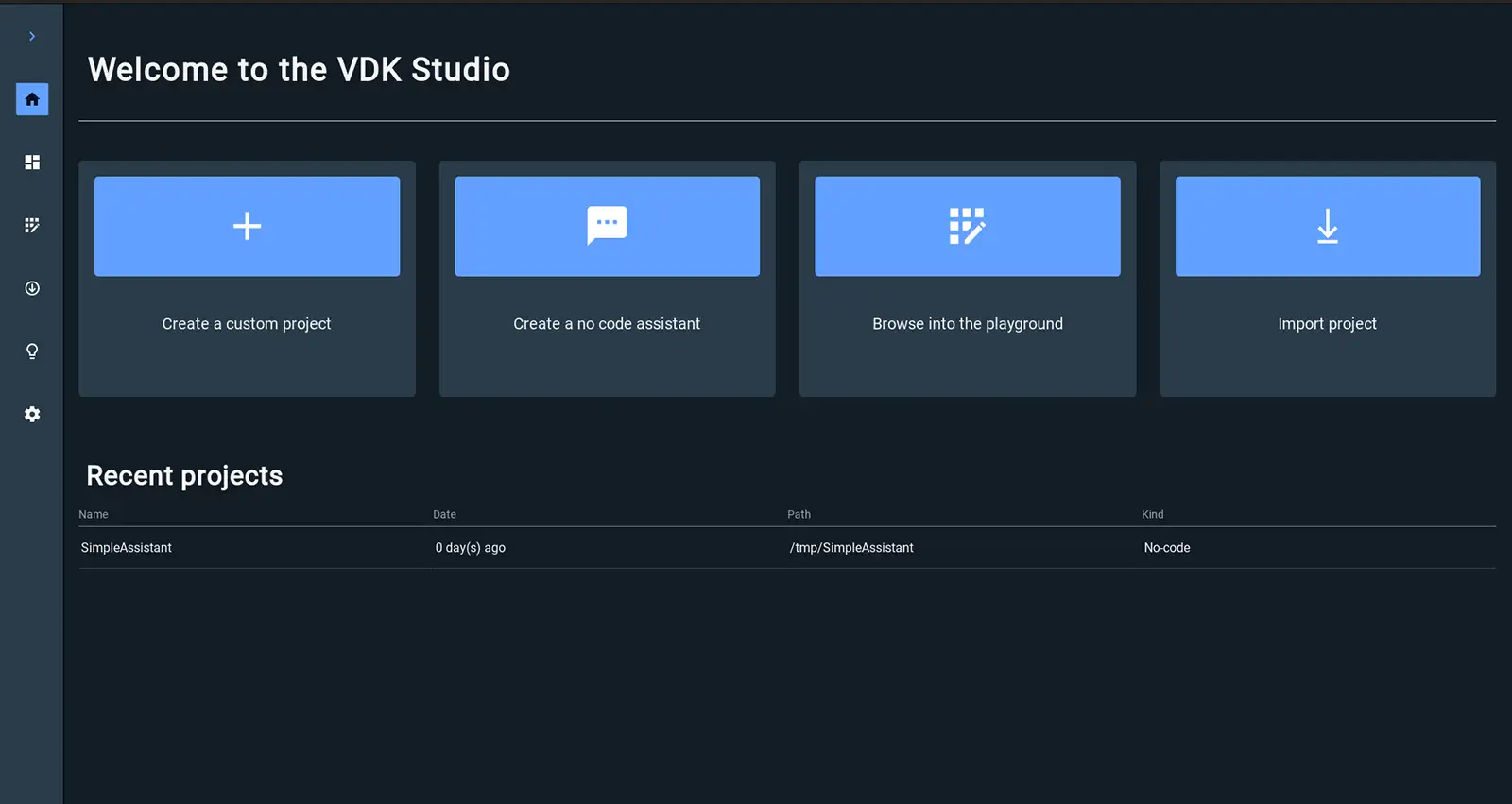 In this video you will learn how the voice commands are used to navigate through the device's interface. It's important to remember that the voice input can be used in any application (from Vuzix or 3rd parties available in the marketplace).
Vuzix recently added a feature for accessibility that let the user say out loud numbers corresponding to navigation items.
Use cases and existing applications
Some of the use cases that are currently developed

Tele-Medecine
"Show me instruction A1"
"Start Recording"
"Launch Video Feedback"
"Monitor Vital Signs"

Warehouse Logistics
"Display Checklist B34"

"Start Video Recording"

"Validate Operation X345-43"

"Launch Automatic Scan"

Manufacturing
"Display Training Video 1"

"Start Visual Assistant for Product X"

"Show Product X Processes"

"Open Quality Check Form"

Field Services
"Connect me with the Support Team"

"Accept Vision Sharing"

"Display Remote Instructions"

"Validate Step 2"
Benefits and Improvements

Hands-free interactions for safety
To comply with the need of touch interactions, voice technologies have been developed and integrated. Voice has the specific ability to be used hands-free, thus granting adding safety to worker in potentially hazardous areas.

Easy user device's onboarding
Voice technologies, recognition or synthesis, enhance the simplicity of a user getting to know the product and how to use it. Intuitive voice-based learning is the key to even the skill-gap between collaborators.

Faster features with voice commands
Voice commands are intuitive and faster to produce than traditional analog or touch interactions. Many available features in the Smart Glasses like recording or starting a call benefit from this added productivity.

Natural addition to vision features
Vision-based technologies are of the same nature than voice, the cognitive solutions area. Voice can seamlessly work along vision to produce breakthrough experiences for user that bring both value and ergonomics.

Bringing edge voice capabilities to connected AR Smart Glasses
We gathered AR Smart Glasses experts to discuss with our team about the close relationship between voice and vision technologies. We mashed the whole conversation inside a 30 minute long webinar that offers condensed insights, information and data provided by industry specialists.
Testimonial from our client
"The broad language support capability of our products is a distinct competitive advantage for us across many foreign markets and we are happy to be working with a speech technology leader such as Vivoka to enable this. Moreover, many areas equipped with Vuzix Smart Glasses are affected by specific environments that make it difficult to have perfect connectivity for Cloud solutions and Vivoka's solutions can run offline, on-device, to operate anywhere, anytime."
Paul TRAVERS
Chief Executive Officer

Clear pricing models
Voice Development Kit's technologies are working on business models that makes the innovation's cost seamless and measurable for companies.

Technology's simplicity
With a no-code prototyping interface, the VDK Studio is the perfect tool to get a hand on voice technologies and create great solutions without specific skills.

Data privacy
Being on-device, Vivoka's technologies work anytime, anywhere, to provide users with non-stop service availability and complete data privacy. This requirement is even more important when working with individuals.

Technical compatibility
Vivoka's low-footprint solutions can run on most frameworks and hardwares, from mobile applications on Android to embedded systems with Linux…
Adopting voice AI in your business starts here
Get in touch with our team to shift your company in the Voice First world.
Powered by the Voice Development Kit
Since its launch in November 2022, ChatGPT has become a hot topic and has taken up more and more space in the media sphere. More domains are integrating Large Language Models (LLM) as part of their...
read more