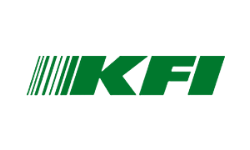 On-device pick by voice solution for the supply chain
KFI is using Vivoka's voice technologies to provide the supply chain with advanced pick-by-voice solutions through Vocalize, a unique software designed to support industry 4.0 companies.


Pick-by-Voice in the Supply Chain


Automatic Speech Recognition
KFI is a leader in the implementation of integrated solutions for traceability and management of all phases of the Supply Chain. The company developed a solution called Vocalize to provide voice-based solution to hundreds of organizations that are handling production, logistics or distribution. The voice capabilities that Vocalize is able to offer are based on Vivoka's voice technologies stack.

Providing a secured and reliable voice picking system for the supply chain's multiple activities
As any other industrial field, the supply chain is facing different challenges, may them be human-related or on the technical side of things. Lack of connectivity, data privacy, team onboarding, technology's resistance to change are some of the obstacles that must be overcome. 

Software reliability and accessibility
Pick-by-voice systems must be used in sometime remote areas that often lack network. On top of the area's complexities, expected users will have different technological adoptions and must be supported with a large vocabulary tolerance as well as prosody flexibility.

Robust in the use and against data leaks
Reliability comes with the ability to be used in full autonomy but also by securing the company's data at anytime during the process. Data privacy is a deal-breaker in most industry's solution if not treated accordingly.
Solution & Specifications

About the speech recognition system itself
The ASR engine is based on a dynamic grammar to understand industry-specific vocabulary as well as multiple word-alternatives per items. The grammar design allows to streamline the voice commands' vocabulary that on one hand helps with user onboarding with clear and identified instructions and, one the other hand greatly increases the speech recognition's accuracy.

Focus on end-users' experience
Supply chain companies are always facing human resource turnover and onboarding difficulties. Indeed, the workforce is really heterogeneous in terms of technological adoption and cultural background. This is why the solution must be as permissive as possible to work properly with any profile. 

Seamlessly embedded inside voice picking headsets
Speech recognition technology involved in this project is embedded inside mobile devices that are carried by technicians. The technology runs on Android 6.0 (API 23) and above. It doesn't require specific modification to the device, the native microphone is totally adapted.
For developers, by developers
Start developing your voice AI solution with the VDK
Sign up to request a free trial
Share your information to access the VDK's evaluation.
Develop and test your use cases
Design, create and try all of your features.
Export and integrate
Available for Windows, Android or Linux devices.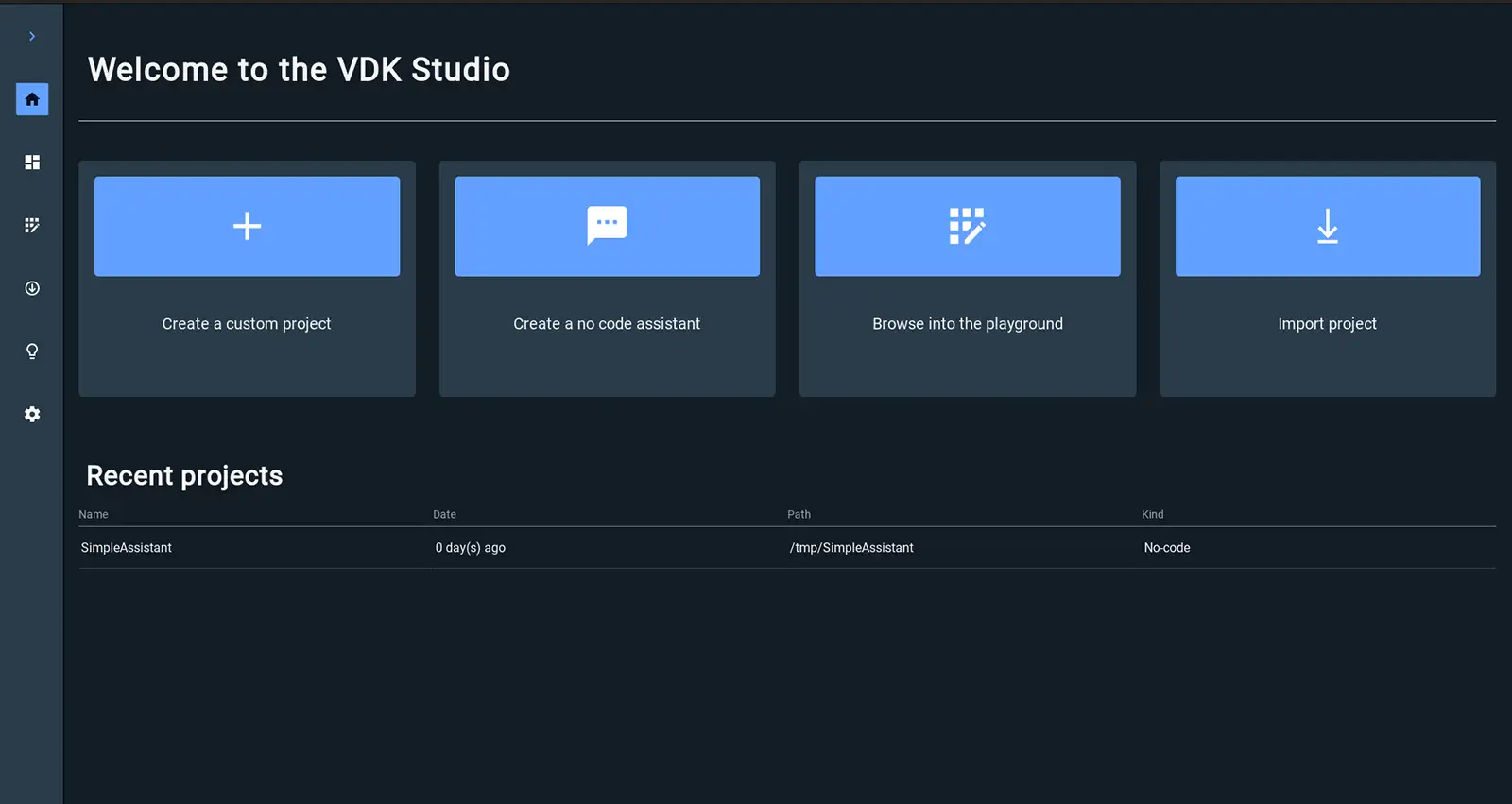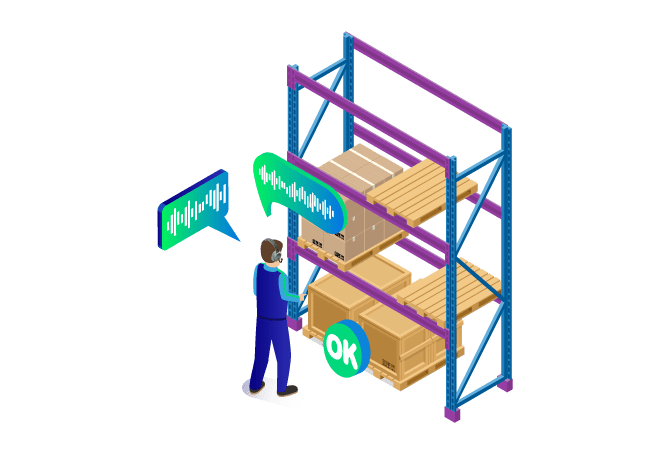 Picking
Accelerated selection of products and components thanks to hands-free and eye-free operations. Operator safety is also improved.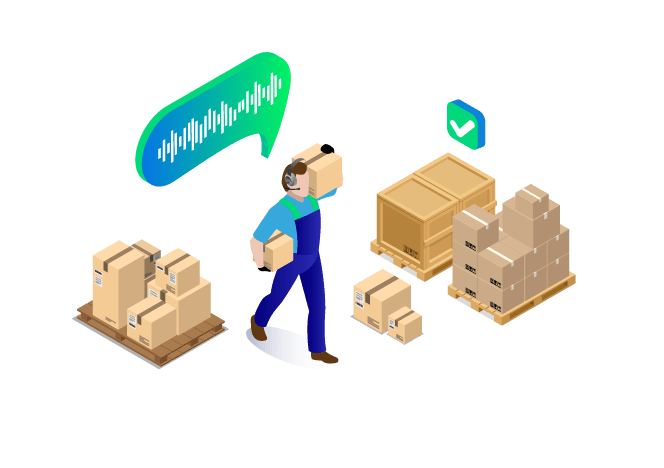 Sorting
Precise management of goods sorting by destination/customer, increased productivity, faster delivery of perishable products to points of sale.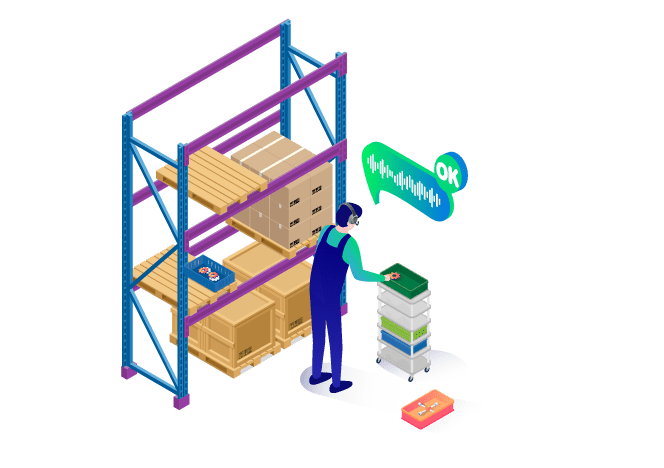 Kitting
Packaging preparation for assembly lines differentiated by product type. The system allows a precise component selection.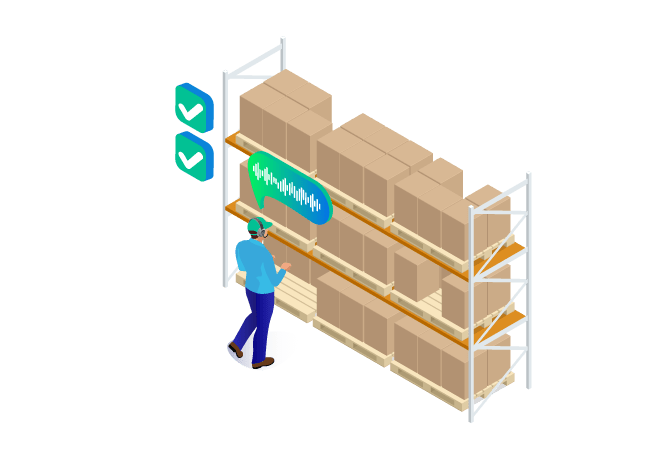 Check lists
Simple and intuitive monitoring of the various control points. Instant data collection, correct recording of information, deletion of data entry operations.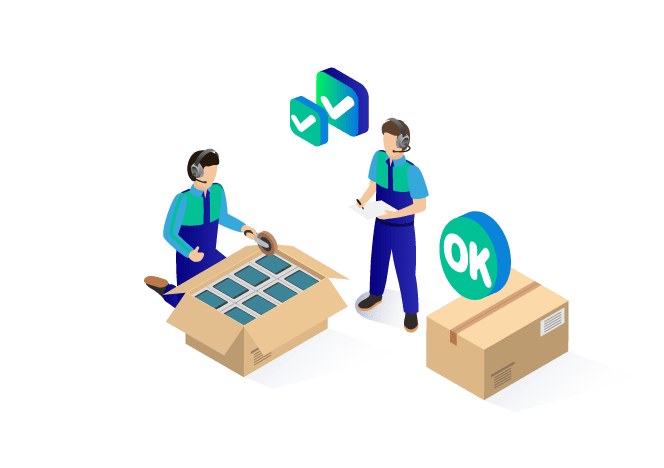 Quality control
The management of a voice checklist allows the transfer in real time of the data necessary for the planning of any corrective measures, thus optimising planning.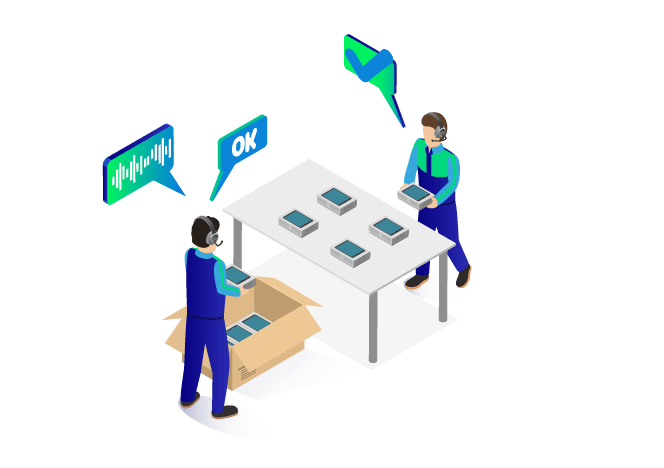 Reverse logistics
Checking the condition of the product with indication of the correct sorting. Precise placement of products in stock without loss of time.
Benefits and Improvements

Improved speed and productivity
Operators are guided in their different processes with clear and real-time instructions. They can also interact back with the system to share information efficiently, all-in-all working toward speed, accuracy and productivity. 

Enhanced workforce onboarding
Voice-based solutions are so intuitive that anybody can be trained to interact with them properly in a few minutes. This is really convenient in fields like the supply chain in which workforce is always renewing with diverse profiles.
Hands and eyes-free for safety
Most of the supply chain's activities are in industries, places where safety must be a priority. Thanks to hands and eyes-free capacities, operators using voice-based solution can keep their focus on what they are doing.
Adopting voice AI in your business starts here
Get in touch with our team to shift your company in the Voice First world.

Clear pricing models
Voice Development Kit's technologies are working on business models that makes the innovation's cost seamless and measurable for companies.

Technology's simplicity
With a no-code prototyping interface, the VDK Studio is the perfect tool to get a hand on voice technologies and create great solutions without specific skills.

Internet independent
Being on-device, Vivoka's technologies work anytime, anywhere, to provide users with non-stop service availability. This requirement is even more important in the supply chain in which users can be in remote places with poor connectivity.

Technical compatibility
Vivoka's low-footprint solutions can run on most frameworks and hardwares, from mobile applications on Android to embedded systems with Linux…
Powered by the Voice Development Kit
Since its launch in November 2022, ChatGPT has become a hot topic and has taken up more and more space in the media sphere. More domains are integrating Large Language Models (LLM) as part of their...
read more