Metz, February 16, 2023. Vivoka, leader in voice AI technologies, is partnering with Epson to offer software vendors working on the Epson Moverio line of connected glasses the ability to add a voice assistant to their applications. Vivoka's Voice Development Kit (VDK) is compatible with the Moverio BT-40S and BT-45CS smart glasses.
The Moverio BT-45CS connected glasses with smart controller are based on Epson's Si-OLED technology. They easily combine digital content with a real environment. Featuring a comfortable headband and a clip for attaching to hard hats if needed, they meet international standards for safety and durability, making them ideal for remote assistance, work instruction and training in industrial settings. 
"Vivoka is the market leader in voice-enabled smart glasses and we are working every day to make it even easier to integrate voice into all types of connected glasses." – William Simonin, CEO of Vivoka
The use cases for these products are multiple. For example, a mechanic in a car garage, with his busy hands, could proceed to different voice commands such as opening the vehicle's registration card, a video tutorial or even calling a colleague for help. Such a device allows the company and the employees to save time (hand washing, use of the phone or a computer, theoretical training…) and thus increase their efficiency.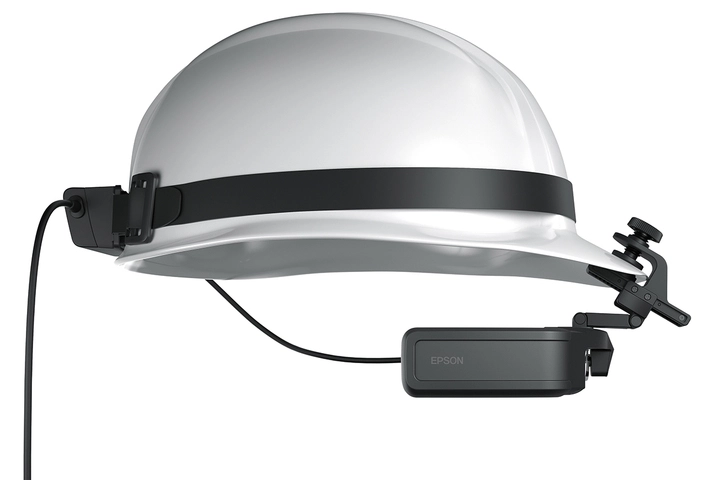 Software vendors have the ability to integrate a voice interface via Vivoka's VDK into their applications for the Epson Moverio connected glasses. The Voice Development Kit brings together all voice technologies in a single, simple and versatile tool that allows all offline voice commands to be customised and activated in minutes. The glasses are voice-ready as they are equipped with a microphone and speaker.
"Epson places great importance in creating a vibrant ecosystem around the Moverio connected glasses platform. Vivoka's Voice Development Kit compatibility is a new tool for our software partners who may be interested in integrating voice commands into their Moverio applications to enable personalised hands-free interactions in multiple languages." – Marc-Antoine Godfroid – New Market Development Manager, Epson Europe.
About VIVOKA
Vivoka is a global leader in voice AI technologies founded in 2015. Thanks to its VDK (Voice Development Kit), Vivoka offers an all-in-one solution that enables any company to create its own high-performance, secure offline voice assistant in record time. Vivoka has won several innovation awards and has established leading partnerships with major players in the voice market. Vivoka has a portfolio of more than 100 customers from all major industries and is pursuing its goal of bringing people closer to technology through voice.
About Epson
Epson is a global technology leader whose activities contribute to sustainable development with the goal of acting as a good corporate citizen that grows with respect for the communities in which it operates. To achieve this, Epson relies on its efficient, compact and precision technologies and its digital technologies to connect people, objects and information.  The company is focused on solving societal problems through innovations in home printing, office printing, commercial and industrial printing, industrial robotics, visual communication (home theatre, education, meeting rooms, events).  
Epson will become carbon negative and eliminate the use of depletable underground resources such as oil and metal from its operations by 2050.  Epson is part of the Japanese global group Seiko Epson Corporation and has annual sales of approximately 1 trillion yen. 
For more information, please visit Epson's website.